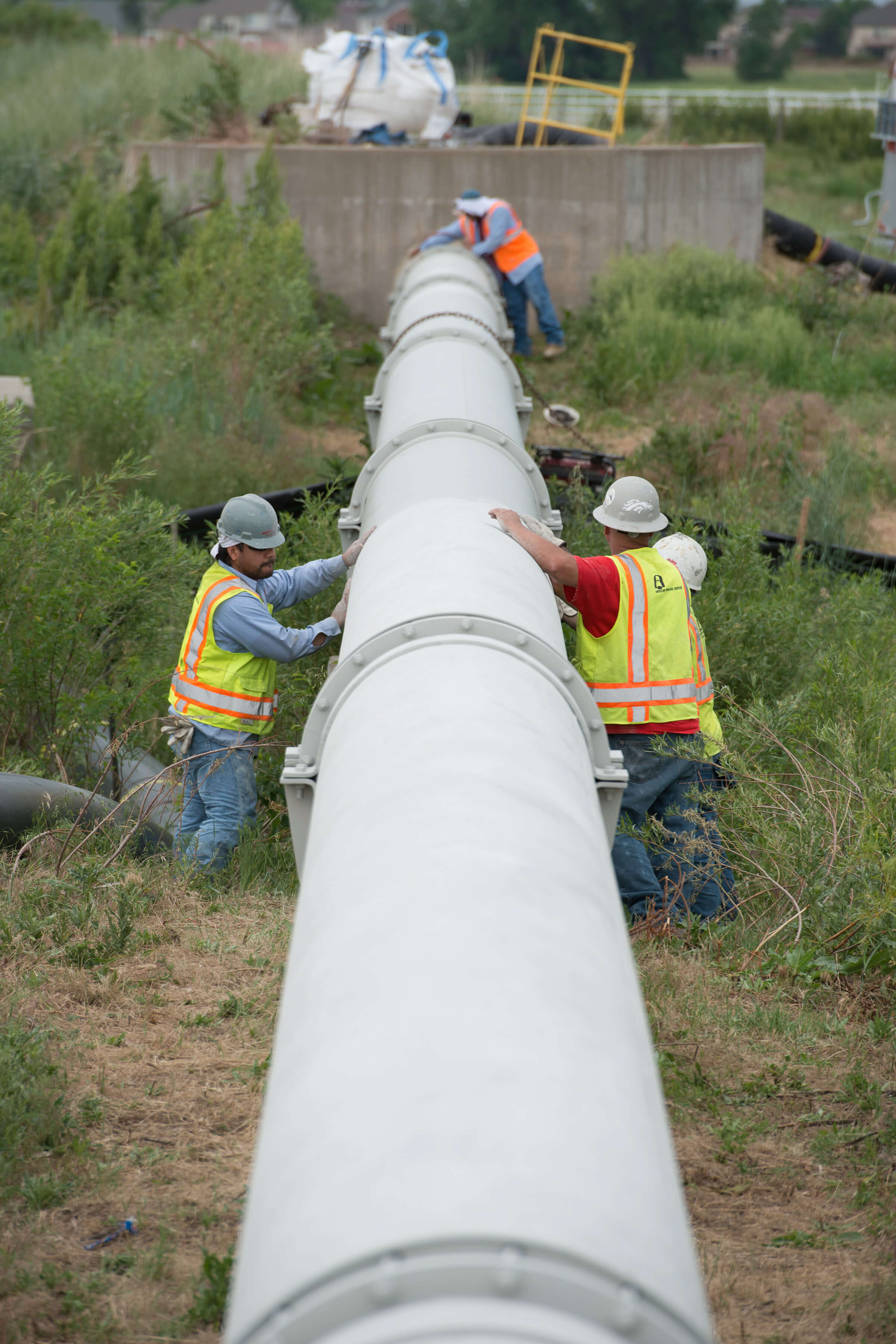 ECCV
The East Cherry Creek Valley Sanitation District contracted Coblaco Services to recoat the interior and exterior of an aerial run of 30-inch sewer pipe. There were many variables with the project including:
small diameter of the pipe

a flowing creek beneath the pipe the thickness of the existing coating

thickness of the existing coating

the need to maintain sewer service for over 50,000 residents in this area via pipe bypass
Timing to complete this project was critical, due to the expense of the bypass. Coblaco's crews had to work long days and through the weekend in the punishing June sun so that the sewer pipe could be returned to service as soon as possible. A specified coating scope of work was done by Coblaco's skilled technicians in spite of the environmental conditions, both internal and external. The quality inspection on this project was a critical path for delivery back to the customer, and was done so with diligence beyond the required scope specification.