SSPC-QP1 and QP2 Certification: SSPC QP1 certification is a nationally-recognized program that evaluates the practices of industrial painting contractors in key areas of business. These standards are considered the minimum level of service and quality for today's coatings industry. The complex nature of coating systems and the specific surface preparations required for these systems have made the QP1 guidelines vital to the longevity of applied protective coatings.
The SSPC QP2 program recognizes contractors who possess specialized skills, knowledge, policies and practices that make them experts in the removal and disposal of lead and lead-based coatings.
OSHA Safety and Health Training: Coblaco Services provides monthly safety training to all employees to cover hazards in the work place, as well as DOT, OSHA, and MSHA compliance. Regular safety training includes emergency preparedness, hazard communication, hearing conservation, fall protection, scaffold erection, respirator use, lead exposure, and confined space entry and rescue. Coblaco employees are experts in confined space safety. Employees receive annual training and practice rescue and retrieval techniques on site and in our new confined space practice area.
Safety Recognition: Pinnacol Assurance has designated Coblaco Services as part of its Circle of Safety recognition for two consecutive years.
First Aid/CPR: Several Coblaco employees, including field supervisors, are First Aid/CPR AED certified.
An extensive fleet of vehicles, including blast trucks, compressors, generators, grout trailers and paint trucks, equipped with the latest high performance plural application equipment, allows Coblaco Services to mobilize crews and equipment to most any location within the United States.
Industrial Market Experience
Coblaco Services has performed work in a wide range of markets, including, but not limited to, Water & Waste Water, Power & Energy, Oil & Gas, Structural Steel, Food & Beverage, Bridge, and Civil.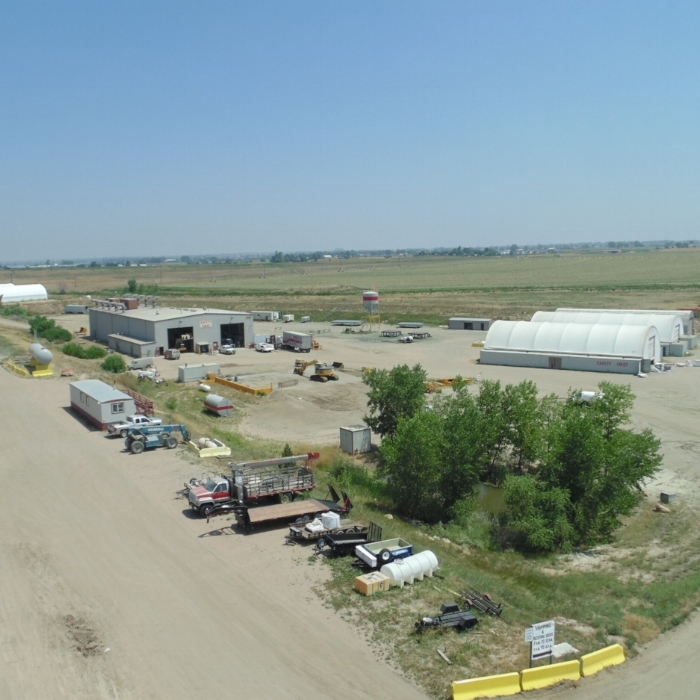 Coblaco Services has two Colorado locations, including an expansive Production Facility in Henderson, and a corporate office in Aurora. The Production Facility spans over 40 acres and includes more than 30,000 square feet of climate-controlled coating areas.